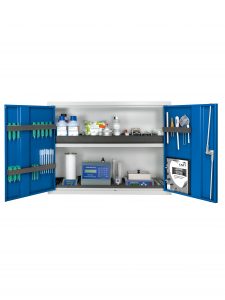 Onsite Oil Test Cabinets and an Oil Analysis Centre.
No training needed, put together for you the user they will help to keep your machines running!
 Check important indicators on site and when needed

 Test, analyze, action – quick help for critical decisions

 Stay informed about the machinery you are tasked to maintain

 Robust and reliable
Rather than wait for test results when sending samples to a lab CMTs test cabinets give results instantly and therefore give the user the chance to prevent problems. Your application determines the equipment you will get. Choose from CMTs range of individual tests or go for one of the application specific combinations. Measuring Parameters in the Oil Test Cabinets and Oil Analysis Centre are: Water in Oil, Acid Number (AN), Base Number (BN), Insolubles, Viscosity, Pour Point, Salt, Flash Point, Density, Compatibility and CAT Fines.
---
Contact Advanced Marine Solutions Hellas today to learn more and speak with our experienced staff about all your company's needs.