E
ngine Monitoring System
 Serves as:
A sophisticated system that provides thorough performance information for all types of Diesel Engines

A Predictive Maintenance tool can save your company thousands of US$$$$$$$.
EMS is an advanced cylinder pressure and acoustic emissions based monitoring sys-tem. The system incorporates sensors and flywheel pickups of ultimate quality and ac-curacy. It is designed for use on all types of two or four stroke slow, medium or high speed engines (even V-type engines). 
EMS turns any PC into a Diesel Engine Combustion Analyzer allowing real time en-gine measurement and tuning. Our Monitor-ing systems can be used to monitor as many diesel engines that may exist onboard a ves-sel. It runs under any Windows including 2000, XP & Newer. 
Benefits
Accuracy

Environmental Operation of your Engines by Optimizing Combustion

Real Time Engine Tuning

User Friendliness

Best Value for Money that the Marine Market can currently offer

Protects from Costly Downtime

A Single Operator can run the Entire System

Real Time Engine Tuning

Cost Savings on Parts and Labor. Replacement of parts is based on need and not on time intervals

Engine Efficiency is increased by the use of thorough Information and Evaluation of your Engine's Timing incorporating the Performance of you Fuel Pumps and Injectors

Balances Output, Extends Engine Life and Increases performance

Assists in reducing Emissions to be Environmentally Compliant

Small Measurement Files for quick transfer to home office via e-mail

Comprehensive Technical Support
Performance Data
P – A, P – V, Light – Spring Diagrams

P(i), p(ind), p(ign), p(comp), p(max), p(exp)

RPM, A(ign), A(max),

Lambda, W, ℓ, VIT, a(pmp), a(opn), a(inj), l(ing)
Available Configurations

 
Multisensor 24h monitoring

 

One sensor hardwired system

 

Laptop version

 

Portable handheld version

 
Scope of Supply

 
A) EMS System Complete suitable to monitor the performance of: One (1) Main Engine (2 or 4 stroke)
B) EMS System Complete suitable to monitor the performance of: One (1) Main Engine (2 stroke) and three (3) Auxiliary Engines (4 stroke)
 

Optionally we can offer the following: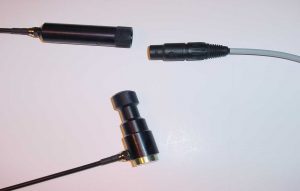 Fuel Acoustics Emission Sensors (Exclusive only for AMS's systems)

Thus sensor allows you to prolong the life of your injectors and fuel pumps while keeping the downtime and costs of replacement spare parts to the minimum.

Controlling fuel afterburning has never been easier.

With the above sensor you have the prospect for a full investment return of its cost and of the systems as well

No penetration into the fuel system eliminates possible fuel leakage.

Latest Technology in Acoustic Emissions

 

Unique to the Market

 

Applicable to both 2-stroke and 4-stroke Engines

 

Extended Life Cycle as compared to pressure sensors

 
Scavenge  Air Pressure Sensors
The detailed brochure
---
Contact Advanced Marine Solutions Hellas today to learn more and speak with our experienced staff about all your company's needs
A reference list of satisfied customers
---
---