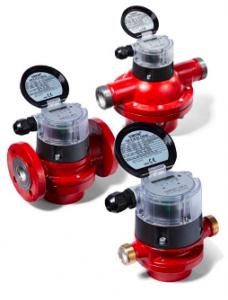 Versatile flow meters for oil, heavy oil and many other oil-like liquids.
They are used for efficient consumption measurement of heat burners and various combustion engines.
These sensors are pre-configured with most common used default values for their analogue and pulse output.
The meters are ready to go after the installation and customer specific programming modifications are easy to do by the crew.
If spare parts are needed for existing Contoil fuel-meter, then exchange is done by vessel crew as the Contoil meter is designed for easy and fast exchange of worn parts in the shortest time possible, so downtime is reduced to the minimum!
Range of suitable, high accurate flowmeters from 15mm size up to 50mm.
Accuracy as good as 0.1% for all high accurate differential fuel flow measurement on ME/AE engines, boilers, generators and all other oil fuel driven ships!
A reliable solution for any application where oil is consumed
Features:
State-of-the-art design
Electronic counter, mass flow, volume flowindication, multiple output signals
Integrated temperature sensor
No straight inlets or outlets required
Independent of viscosity and temperature
High vibration resistance
Optional: metrological type approval
Automatic medium switch based on temperature
Benefits:
Mass flow measurements
Highly flexible mounting with very small
space requirements
Reliable monitoring and flexible control of the system
Accurate measurements
A reliable solution with everything from a single supplier
Simplifies consumption optimizing
---
See Video by pressing this link: VZF function Training
---
Contact Advanced Marine Solutions Hellas today to learn more and speak with our experienced staff about all your company's needs.
---
4300e_contoil_dn15-50